Young People's Art
Click on images to enlarge, then browse forward and back with arrow keys.

---
New Items
It's Nesting Season: trim trees in Fall! Trim Trees in Fall.
Nestbox Monitors at Ocean Song Nestbox Monitor
---
Amazon Smile: donate 0.5% of your purchase to Madrone Amazon Smile
---
Revised Fiscal 2016 Financial Statements.
Birding Quiz - test your skills Birding Quiz.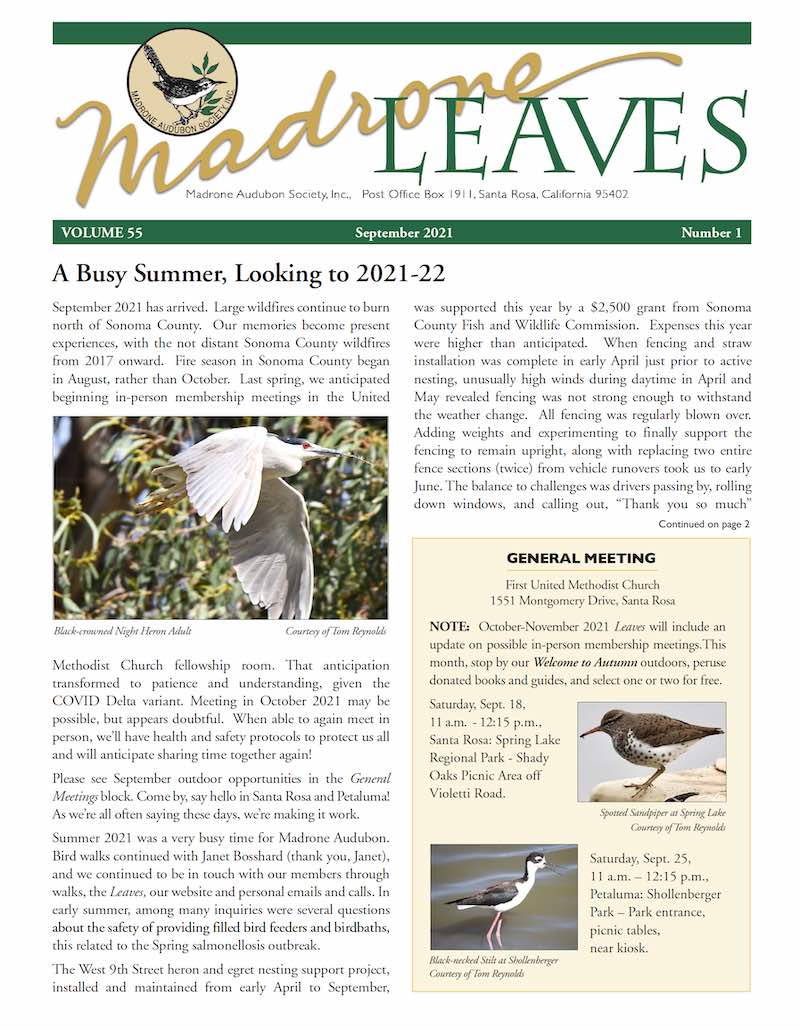 ---
In the 1970s, member Tom Olds hand-carved bird pins and sold them to raise money for Madrone Audubon. More
---