Welcome to the Madrone Audubon Society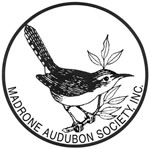 The Sonoma County Chapter of the National Audubon Society was established in 1967 as a non-profit organization promoting education, enjoyment, and protection of the natural world, especially birds.
---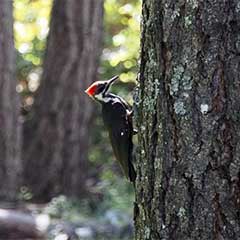 Madrone Audubon Society is a 501c3 nonprofit conservation organization, based in Santa Rosa. Madrone Audubon is also the Sonoma County Chapter of National Audubon and enjoys a total membership of close to 3,000. Our organization engages in education and appreciation of birds and wildlife in our amazing habitats here in Sonoma County as well as focuses on many conservation actions to protect and enhance our environment. For more information click here.
---
October & November 2022 Membership Meetings
Join us Monday, October 17th for an in-person meeting in our usual location, the Fellowship Room of United Methodist Church, 1551 Montgomery Dr., Santa Rosa; and
Monday, November 21st, please join us for a ZOOM membership meeting from the comfort of your home.
We'll resume in-person membership meetings in January 2023.
Monday, October 17th – An Update on Living With Lions
Presented by Dr. Quinton Martins of True Wild on continuing research on mountain lions in Sonoma County and the North Bay.  We last heard from Dr. Martins in October 2019.  His research with the program, Living With Lions, has continued and we anticipate learning as much as possible to support conservation and awareness of habitat protection, practices to support education and coexistence, and conservation.
Monday, November 21st – Protecting the Sonoma Co. Coast – New information About Wind Energy Proposals & Marine Sanctuaries
Presented by Richard Charter, Fellow with the Ocean Foundation, we will receive updates on the Wind Energy industry's proposals for wind installations off the California Coast as well as updates on protecting the health and fragility of our Marine Sanctuaries and marine and island ecosystems.  This is a Zoom meeting.  Links are below and will be included in the Oct-Nov 2022 Leaves and on our website, www.madroneaudubon.org.
Madrone Audubon November 2022 Membership Meeting, Nov. 21, 2022, 6 pm.
Join Zoom Meeting
https://us02web.zoom.us/j/88102290535?pwd=N29nMGtabTM0ODdxVUM5Q1pJVVBsQT09
Meeting ID: 881 0229 0535
Passcode: 120859
One tap mobile
+16699009128,
Meeting ID: 881 0229 0535

---
New Items
August 23, 2017: Congressman Huffman forum on Marine Sanctuaries
New Citizen Science Opportunities!
---
It's Nesting Season: trim trees in the Fall!.
Amazon Smile: donate to Madrone when you shop
---
Birding Quiz - test your skills.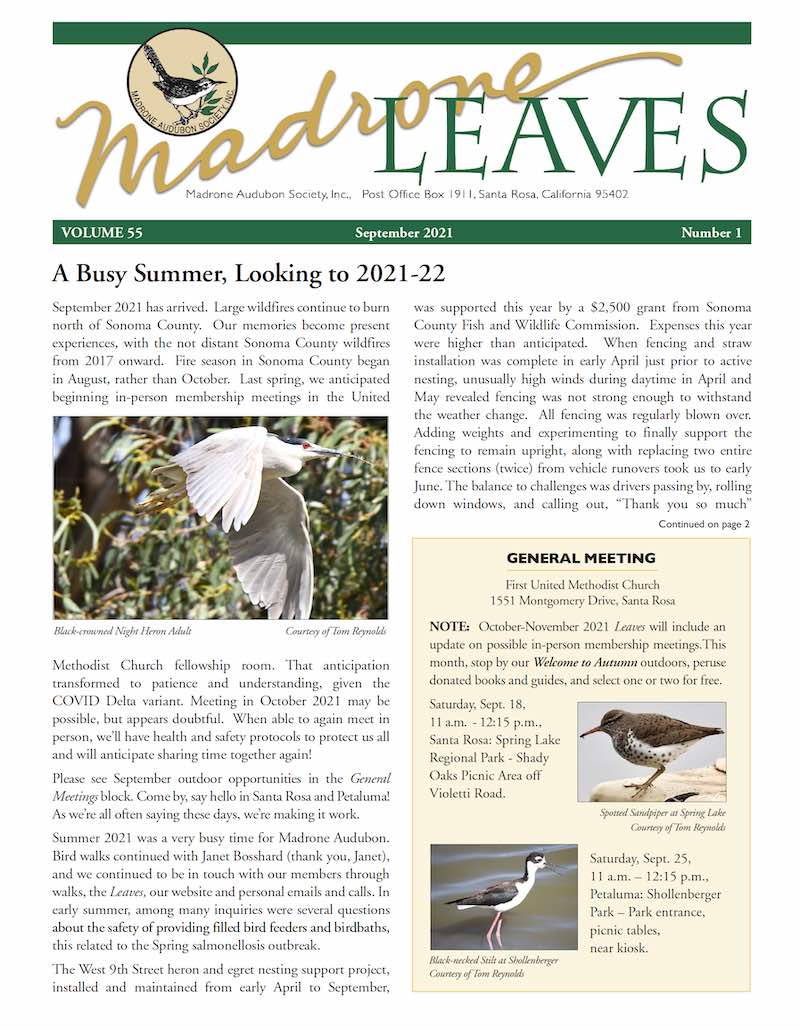 ---
In the 1970s, member Tom Olds hand-carved bird pins and sold them to raise money for Madrone Audubon. More
---