Guest Speakers
General Meeting Information
Our monthly meeting begins at 7:00 PM on the third Monday of the month (except for the months of June, July, August and December) at the First United Methodist Church, 1551 Montgomery Drive, Santa Rosa.
The First United Methodist Church is on Montgomery Drive about one-half mile west of Montgomery Village between California Avenue and Talbot Avenue, and just two blocks east of Santa Rosa Memorial Hospital. Parking is available on Montgomery Drive.
As always, the public is invited to these free programs.
Currently scheduled upcoming guest speakers are listed here by date in ascending order (i.e., soonest first)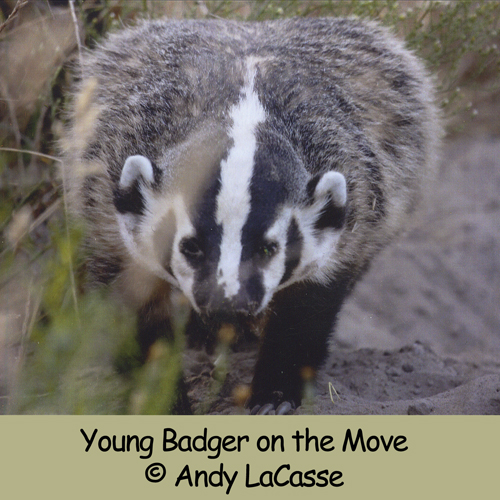 True Nature of the American Badger
Location: First United Methodist Church, Santa Rosa, CA
Guest Speaker(s): Susan Kirks, Madrone President and Naturalist
Host: Madrone Audubon Society
Start Date: Monday, April 17, 2017
Start Time: 7:00 PM
End Time: 8:30 PM
Description: The American Badger (Taxidea taxus) is a native California mammal and designated California Species of Concern for 30 years since 1987. Its distinctive black and white head and face and brown/gray/black furred body with claw-paws designed for digging make a badger sighting memorable. Little is known about the reclusive badger's day to day life. Madrone's Chapter President and Naturalist Susan Kirks will share her experience of badgers, based on 17 years to date of field study and observations. Badgers and birds together? We'll discuss. American Badger is integral to coastal and upland grassland habitat, and a keystone species for conservation. Even with a special status designation, the badger's habitat is not required to be protected because it is not designated as 'Threatened." Habitat fragmentation, development, loss of habitat and vehicle strikes are ongoing negative impacts to the badger in its effort to sustain and survive. Join us for the April 2017 membership meeting and learn all about badgers and how we may be able to help the species sustain in California.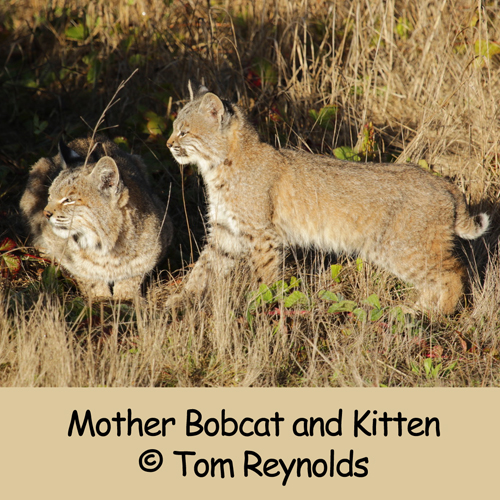 Sonoma County's Natural World, plus Annual Potluck
Location: First United Methodist Church, Santa Rosa, CA
Guest Speaker(s): Tom Reynolds
Host: Madrone Audubon Society
Start Date: Monday, May 15, 2017
Start Time: 6:00 PM
End Time: 8:30 PM
Description: Potluck Dinner – 6:00 to 6:45 PM Bring a dish to share (entree, salad or dessert), and if possible, also bring your own plate, cup, and utensils. We will provide drinks; sorry, no alcoholic beverages allowed at the church. Help with set-up before dinner (beginning about 5:15 PM), or with cleanup afterwards, is appreciated. If you can lend a hand, please contact Linda Hammer at 823- 4389 or gardenladylee@aol.com. Enjoy our special display for Madrone's 50th Anniversary. Installation of officers, and speaker: 7:00 PM Naturalist, Conservationist and Photographer Tom Reynolds will share photography and video of our incredible array of wildlife, including Bald Eagle, Beaver, River and Sea Otter, Coyote, Bobcat, and many local birds. We'll also be treated to experiences from the Modoc National Wildlife Refuse, Lodi Woodbridge Preserve and Sacramento National Wildlife Refuge. Tom will share portions of his video for the student assembly of the annual Lincoln Elementary School Bird Festival, an annual environmental education and nature day sponsored by Madrone Audubon Society.


---
New Items
It's Nesting Season: trim trees in Fall! Trim Trees in Fall.
Nestbox Monitors at Ocean Song Nestbox Monitor
---
Amazon Smile: donate 0.5% of your purchase to Madrone Amazon Smile
---
Revised Fiscal 2016 Financial Statements.
Birding Quiz - test your skills Birding Quiz.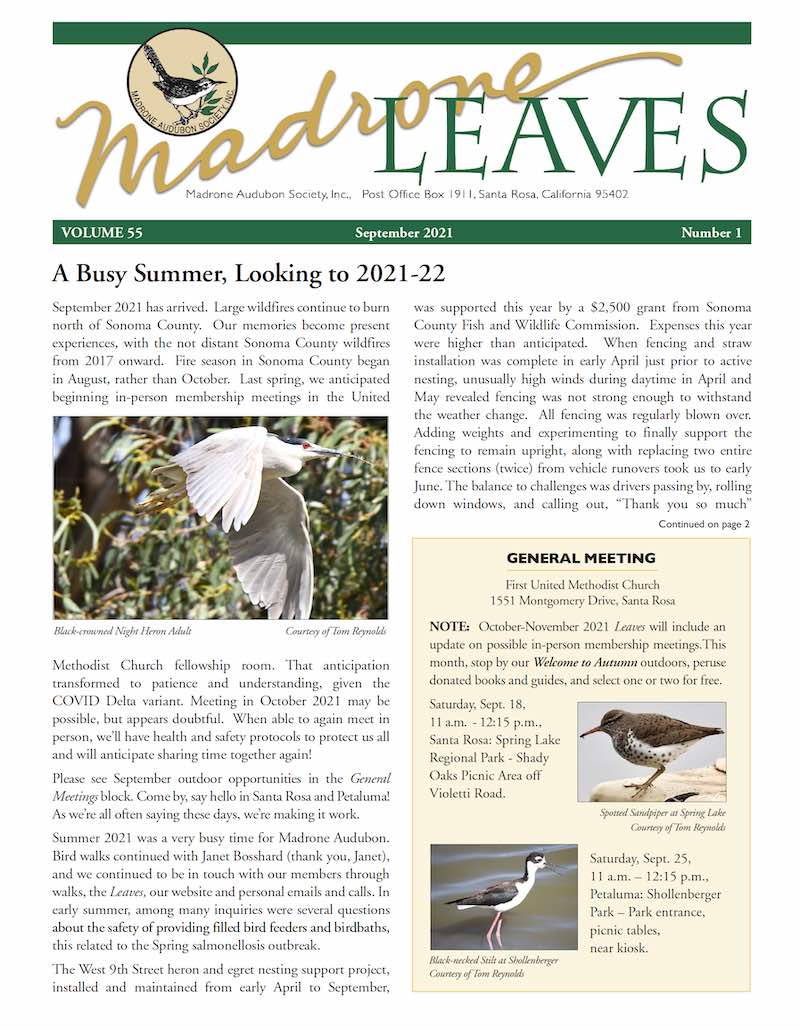 ---
In the 1970s, member Tom Olds hand-carved bird pins and sold them to raise money for Madrone Audubon. More
---