Guest Speakers
General Meeting Information
Our monthly meeting begins at 7:00 PM on the third Monday of the month (except for the months of June, July, August and December) at the First United Methodist Church, 1551 Montgomery Drive, Santa Rosa.
The First United Methodist Church is on Montgomery Drive about one-half mile west of Montgomery Village between California Avenue and Talbot Avenue, and just two blocks east of Santa Rosa Memorial Hospital. Parking is available on Montgomery Drive.
As always, the public is invited to these free programs.
Currently scheduled upcoming guest speakers are listed here by date in ascending order (i.e., soonest first)
OCTOBER MEETING CANCELLED
Location: First United Methodist Church, Santa Rosa, CA
Host: Madrone Audubon Society
Start Date: Monday, October 16, 2017
Start Time: [not specified]
End Time: [not specified]
Description: Our hearts are with our members and all wildlife impacted by the current fires. The Oct. 16th Madrone Audubon membership meeting is cancelled. We will work to reschedule the presentation with Dr. Quinton Martins for a future date.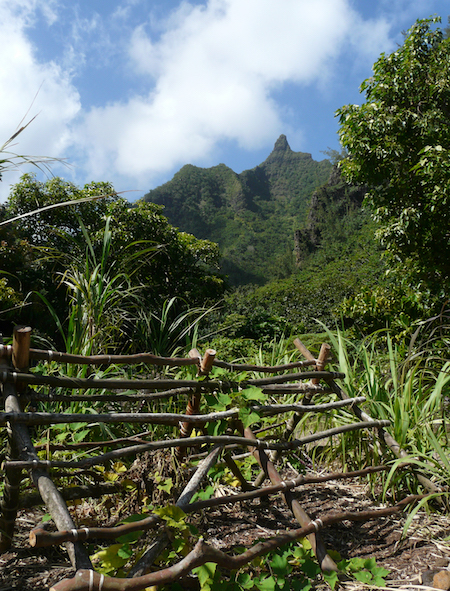 Kaua'i, the 5.1 Million Year Experiment: 'The bird not found, and why
Location: First United Methodist Church, Santa Rosa, CA
Guest Speaker(s): Gordon Beebe
Host: Madrone Audubon Society
Start Date: Monday, November 20, 2017
Start Time: 7:00 PM
End Time: 8:30 PM
Description: When Gordon Beebe traveled to Kaua'i in 2016, there was a species of bird he was particularly looking forward to seeing, the I'iwi. The fact that he didn't find it led him to research why not. The reason, he learned, is complex, best explained by examining the entire history of the island. The presentation begins with the volcanic birth of Kaua'i, the subsequent arrival of the first plant and animal species, and their adaptation to the new environment. It then continues with the arrival of the first humans from Polynesia, the subsequent arrival of Europeans and others, their manipulation of the environment, introduction of foreign animals and diseases, and the effects of all of these changes on native species. Native and introduced species of birds, other animals, plants and scenic views are showcased in photos, audio and video. Graphics and animations are included, illustrating significant events in the history of Kaua'i. The presentation concludes by highlighting the efforts of many local and international groups to preserve and protect the native species and habitats on this fragile island paradise. Gordon Beebe is past president of the Madrone Audubon Society and the current website editor. Gordon generously shares his bird expertise on MAS-sponsored Saturday bird walks and has been a key observer and coordinator for the second Madrone Breeding Bird Atlas of Sonoma County.


---
New Items
THE OCTOBER MEMBER MEETING HAS BEEN CANCELLED
---
New Citizen Science Opportunities!
Amazon Smile: donate to Madrone when you shop
---
Birding Quiz - test your skills.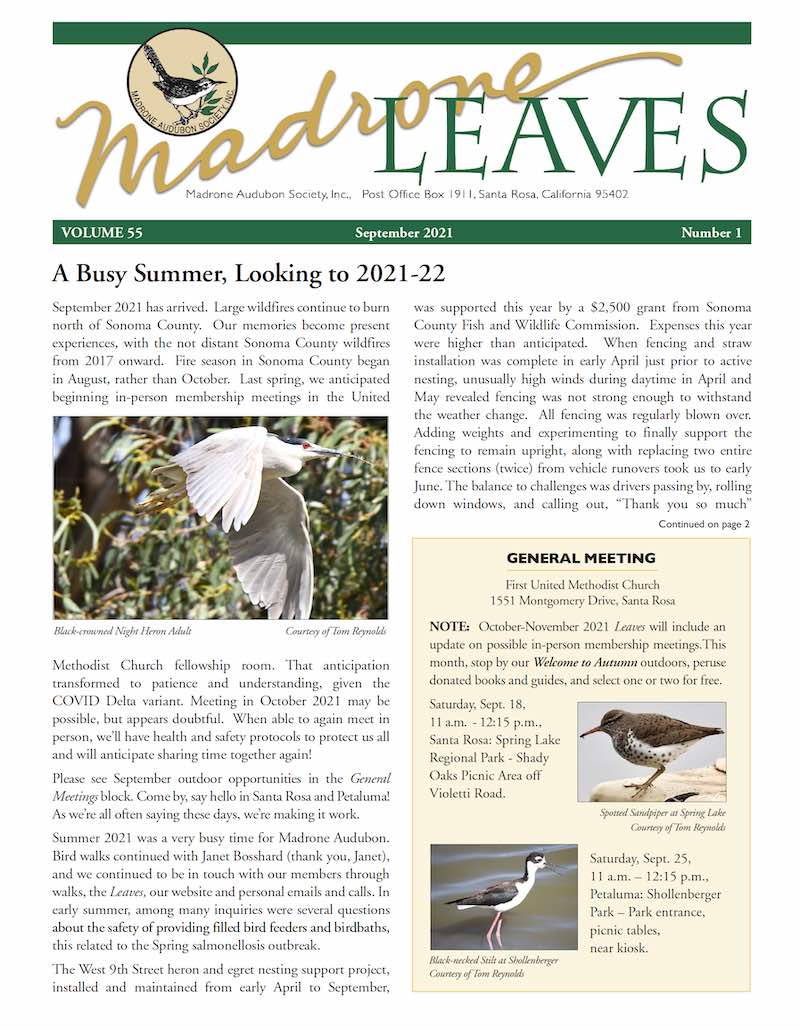 ---
In the 1970s, member Tom Olds hand-carved bird pins and sold them to raise money for Madrone Audubon. More
---